World Cocktail Day Celebrations
Here's some of our favourite cocktails to enjoy this World Cocktail Day.  Delicious made with our award-winning Virgin Oak whisky.
The Deanston Old Fashioned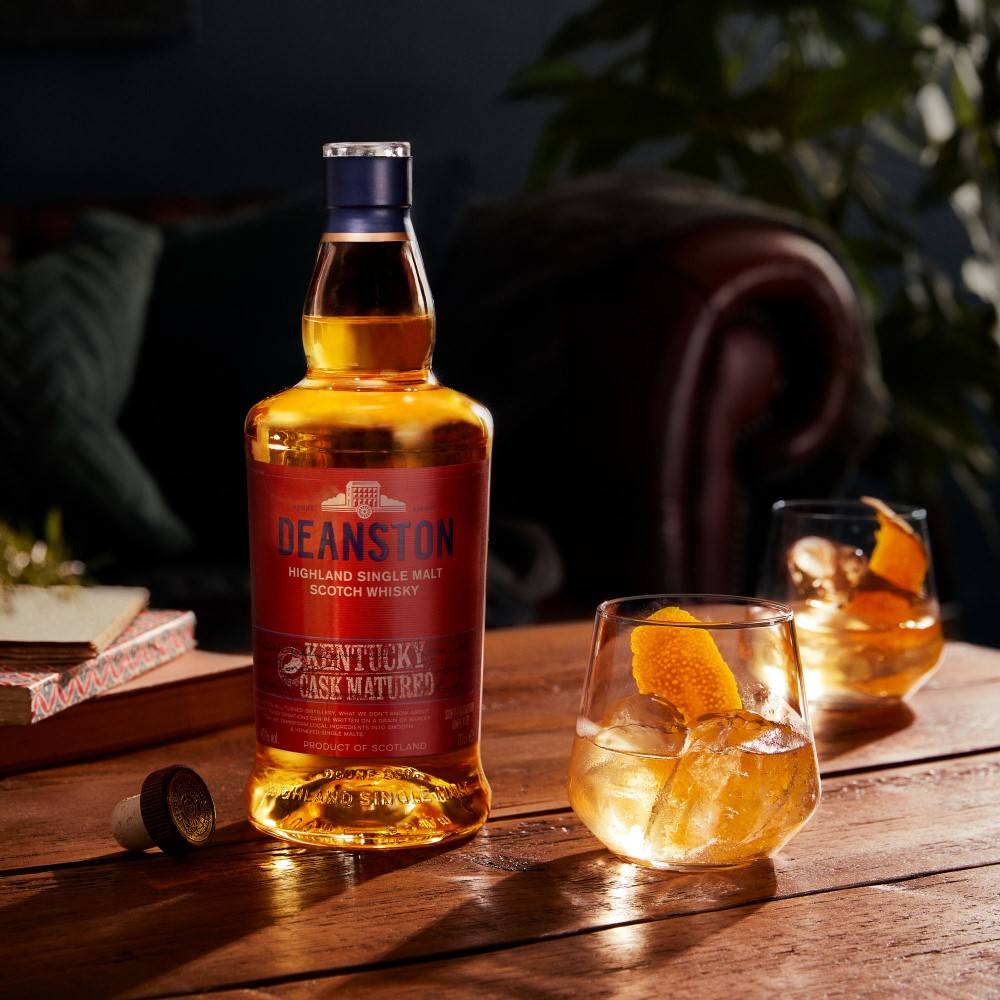 Recipe:
30ml Deanston Virgin Oak or Kentucky Cask Finish Whisky
Cube of brown sugar
Dash of Angostura Bitters
Splash of water
Ice
Orange twist to garnish
Method:
Muddle the sugar and Angostura Bitters together in a glass with a splash of water
Drop in some ice and the whisky and give it a good mix
Add a squeeze of orange zest and twist to garnish
---
Some more team favourites...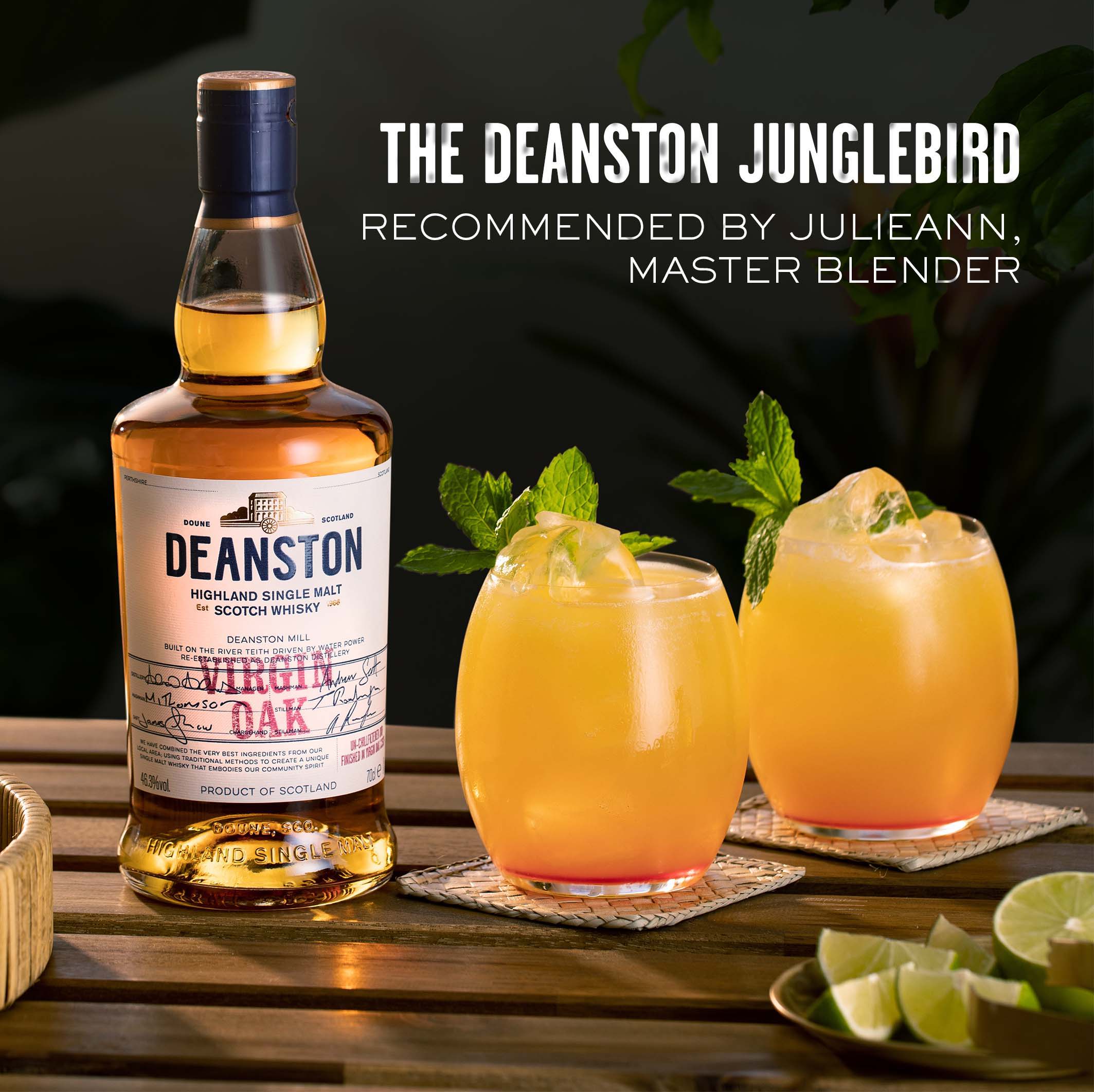 Recipe:  
50ml Deanston Virgin Oak

25ml Campari
15ml lime juice
100ml pineapple juice
Ice, to serve
4 mint sprigs, to garnish (optional)

 
Method:  
Pour all the ingredients apart from the ice into a cocktail shaker.

Shake for 1 min until well combined. Pour into a coupe glass – it should settle with a nice frothy top.
Garnish with mint and lime twist.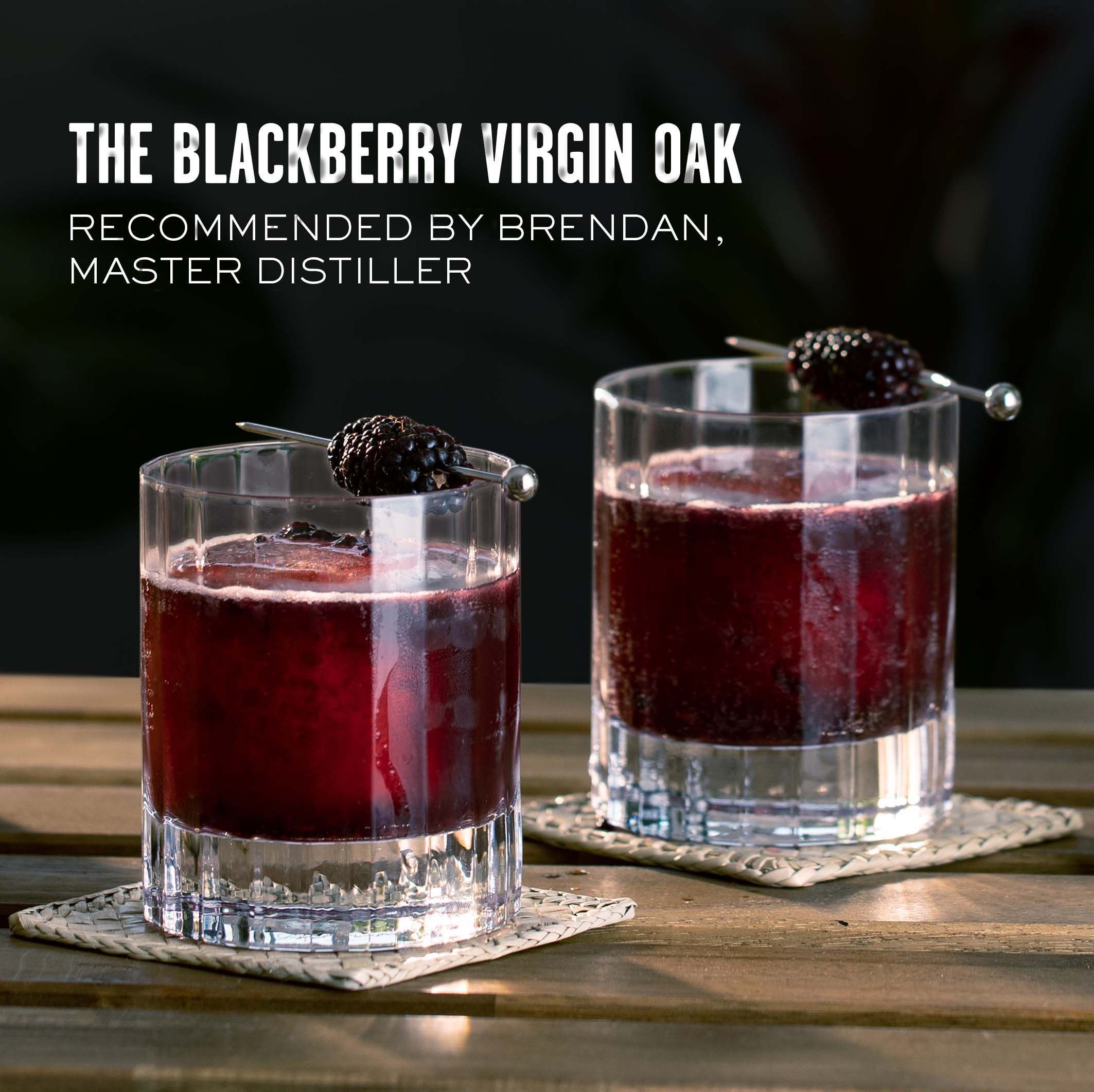 Recipe:  
50 ml Deanston Virgin Oak

25ml Blackberry Brandy (optional)
25ml Fresh Lemon Juice
15ml simple syrup
8 Blackberries
 
Method:  
Muddle a 7 blackberries in the bottom of a cocktail shaker, then fill with ice.

 


Add in the whisky, fresh lemon juice syrup and stir. Garnish with fresh blackberries and a lemon twist.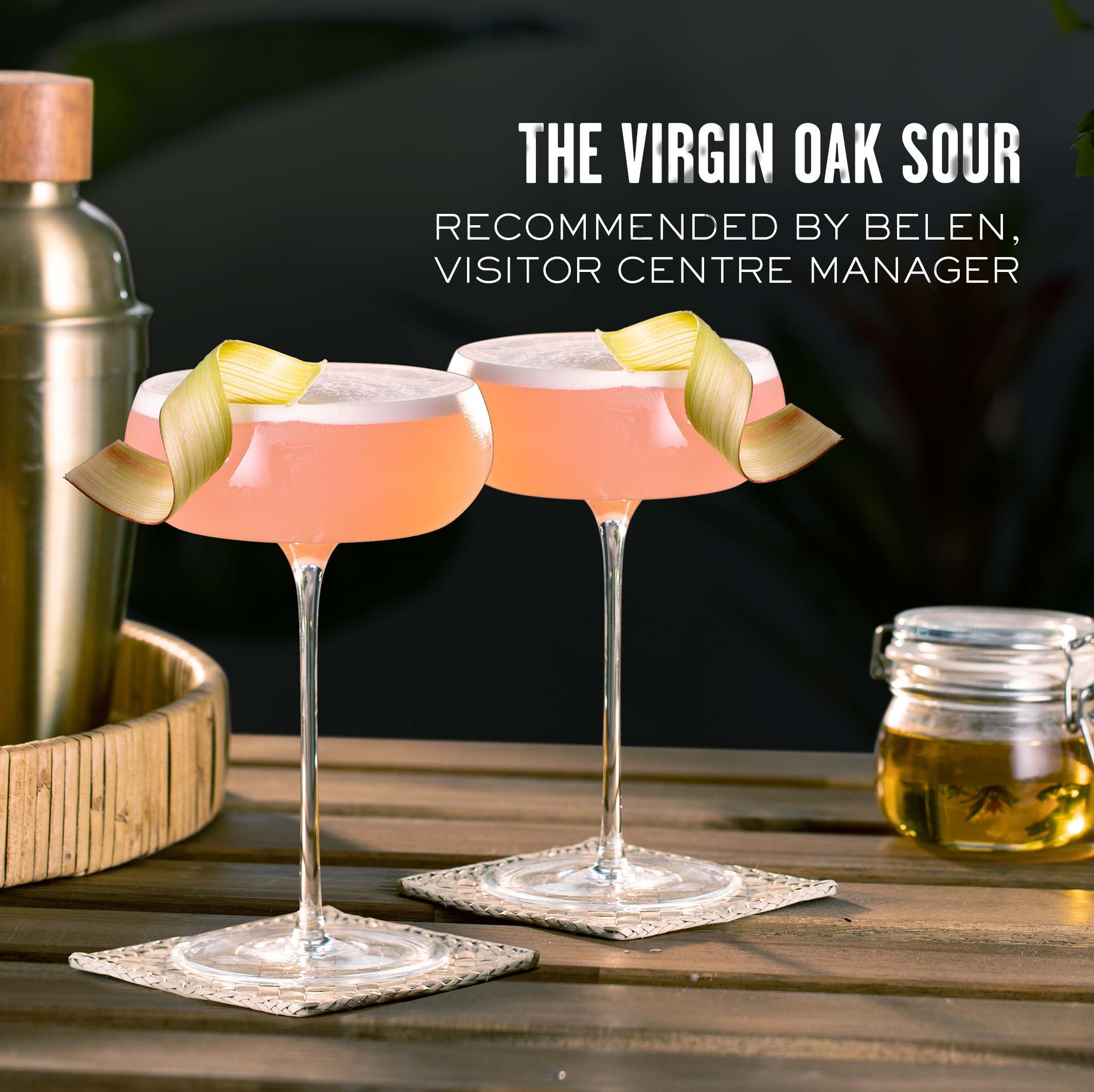 Recipe:  
50 ml Deanston Virgin Oak

25 ml rhubarb-ginger cordial
Teaspoon honey
25ml fresh-squeezed lemon juice
1 egg white

 

Method:  
Add cocktail ingredients to a cocktail shaker with ice.

 



Shake vigorously for 10 seconds to chill. Pour into a nick and nora glass. Garnish with rhubarb ribbon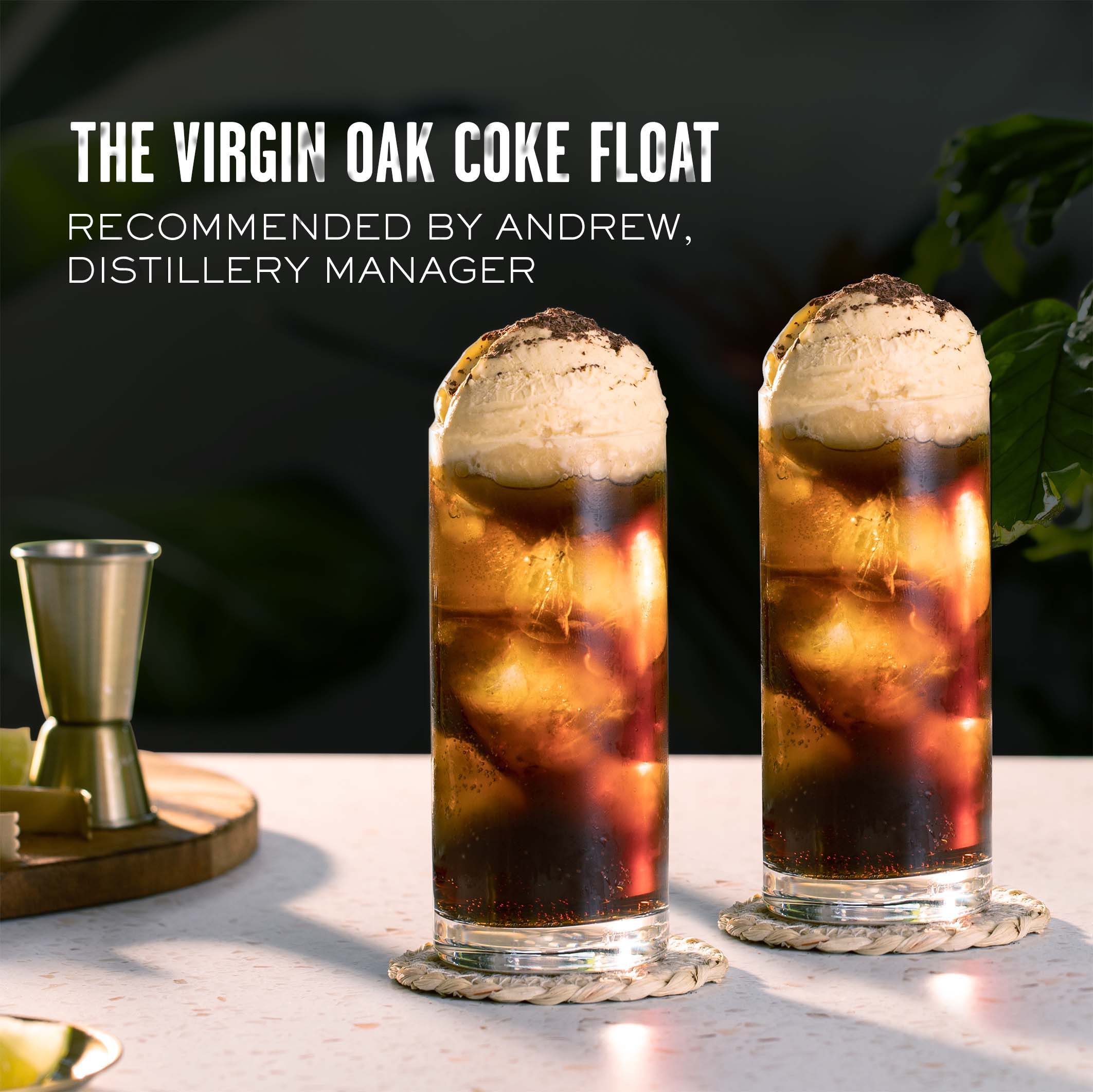 Recipe:  
50ml Deanston Virgin Oak

200ml Coca-Cola
1 Scoop Vanilla Ice Cream
Sprinkles (optional)

 
Method:  
Add the whisky to the tall glass.

 

Top up with Coca-Cola, leaving about 2 finger width at the top. This leaves space for the ice cream.

 

Take a good scoop of vanilla ice cream and add it to the top.