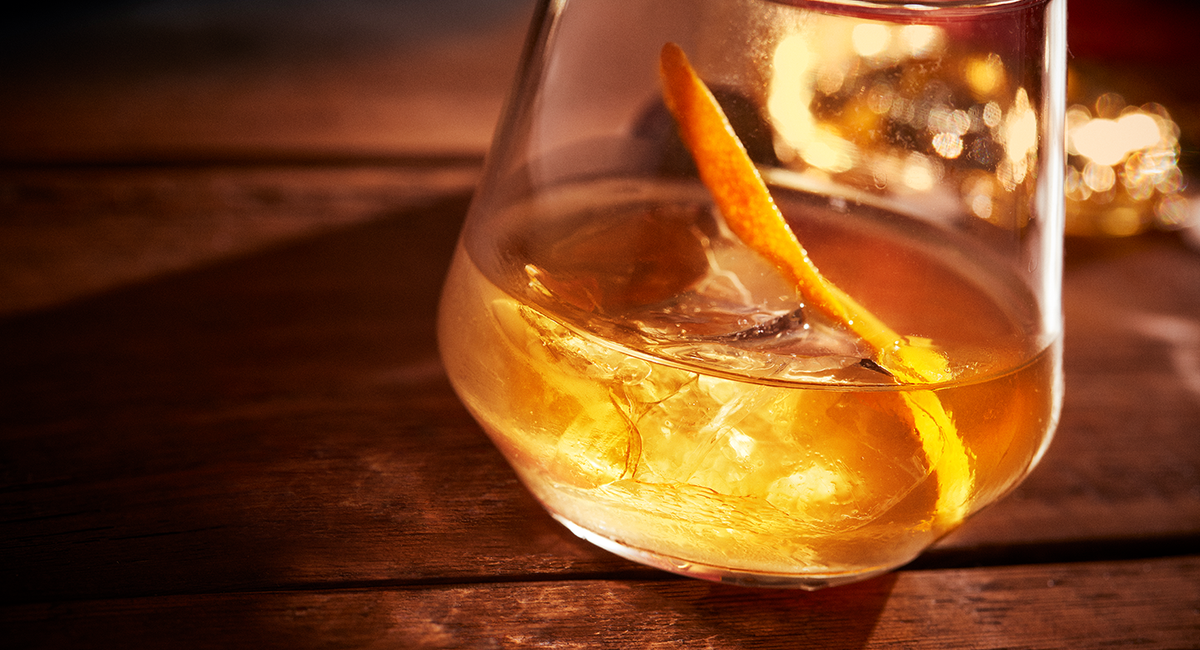 Our Cocktails
The Deanston Old Fashioned
The Deanston Old Fashioned
A classic cocktail with roots going back to the 1800s, this delicious drink balances sweet, citrus and bitter flavours.  Try with Deanston Virgin Oak or Kentucky Cask whisky.
Ingredients
30ml Deanston Virgin Oak or Kentucky Cask
Cube of Brown Sugar
Dash of Angostura Bitters
Splash of water
Ice
Garnish: orange twist
Method
Add your sugar cube and a wee splash of water to an old fashioned glass
Add a dash of bitters and give it a good stir
Next, go in with a couple of ice cubes and your whisky
Give it a mix, a good squeeze of orange and garnish with an orange twist.