The Chronicles Series: Edition 1
Introducing the first edition in the Deanston Chronicles series!  With notes of toffee, vanilla and nutmeg, this distillery exclusive whisky marries 4 malts from 4 casks from 4 decades, to create a dram jam packed with flavour!
Description
What is The Chronicles?
We are excited to introduce you to the first edition in The Deanston Chronicles collection. This collection celebrates our distillery and whisky, combining some of our most unique and prized drams together to create something truly spectacular.
What's in The Chronicles: Edition 1?
Our Blending Team have chosen four different casks to make up the first bottle in The Chronicles series. Marrying together four different whiskies from four casks across four decades, they have created a truly unique whisky. The casks chosen were:
1977 Whisky Refill Casks.
This older whisky cask was very woody, adding wood spice and clove notes to the whisky. It wouldn't work as a single cask release as it needed something sweeter and mellow to provide a better balance of flavours.

1994 Madeira Wine Casks
This sweet wine cask had imparted notes of toffee, roasted nuts and stewed fruits on our whisky. It also added fresh notes of creamy apricot which compliment the oily mouth feel of our single malt.

2004 Amontillado Sherry Casks
This added a unique earthy and herbaceous note, as well as an unusual note of hazelnuts and walnuts which aren't usually associated with Deanston. Altogether much drier on the palate than the other casks in this whisky.

2011 Bourbon Barrels
Chosen to create the classic Deanston 'house style' whisky, the whisky from these casks had notes of crisp apple and barley sugar and really let our waxy characteristic shine through, giving us that phenomenal Deanston mouth feel


The delicate balance of these four Deanston expressions has allowed our blending team to create a Deanston whisky with notes that we're familiar with - honey, caramel and vanilla - whilst also showcasing how adaptable our Highland single malt is with the distinct flavours from the Madeira and Amontillado casks. Available only at the Visitor Centre and on our website, don't miss out on your bottle!
Tasting Notes
Colour
Rich Chestnut.
Nose
An initial sweet burst of berry compote and apricot gives way to fresh flowers, creamy butterscotch, hazelnuts and almonds with hints of honey, light spice and herbs.
Palate
A light acidity with a warming nutmeg and cinnamon spice. Packed full of stone fruits, caramel, vanilla, toasted oak and a touch of rosemary.
Finish
A buttery finish with spice and almonds which fades to reveal toffee.
Got a tasting note? Let us know your thoughts by leaving us a review!
Customer reviews
Discover Deanston
Find out more about our distillery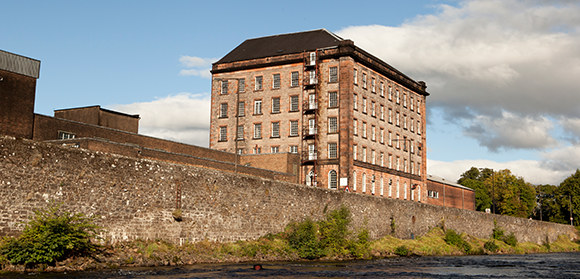 About Us
Some people don't like change. Keeping things just as they are. Comfortable. Good enough. Not us. We see things differently - we see change as opportunity. A chance to kick open the doors, rebel and make whisky that's never dull.
Find out more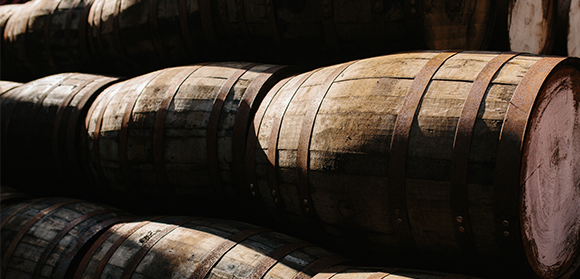 Plan Your Visit
Just a short drive from Glasgow and Edinburgh, Deanston Distillery is just 8 miles north of Stirling. Sitting alongside the mighty River Teith in a transformed cotton mill, Deanston is not your typical distillery.
Plan Your Visit