Warehouse 4: Deanston 2013 Bourbon Barrel
This bourbon whisky is taken straight from a single cask in our Warehouse 4. This special release is bursting with crisp green apples, buttered pastry, lemon zest and Christmassy clove and cinnamon spices on the finish.
Description
The majority of our new make spirit is matured in bourbon casks and this release is no different. Proving very popular with visitors in our Warehouse 4 experience, our ex-Bourbon barrel release was a summer distillation and has been aged fully in the cask.
Our waxy, fruity spirit develops a bright gold colour, with notes of vanilla from the American white oak, with fruity aromas - delicious!
Warehouse 4: Deanston 2013 Bourbon Barrel
AYS: 17/09/13 Summer Distillation
Cask Type: Bourbon Barrel
Cask Number: 5295
ABV: 61.9% vol
Bottled: 20/11/20 @ Deanston Distillery (7 years old)
Our hand filled Warehouse 4 whiskies:
These are single cask bottlings, very limited in number, selected by our Master Blender and our visitor team. Once the cask is emptied, unfortunately it is never to be repeated!
Please note, this whisky is hand filled by our visitor team straight from the cask. As the whisky is not filtered, you might find particles in the liquid, which are entirely natural from the whisky maturation process and the cask, e.g. pieces of charcoal from the charring of the cask.
The whisky is sold as is and no refunds will be given as a result of this process. In addition, we will not be responsible should the whisky be held in customs.
Tasting Notes
Nose
Crisp green apples and pineapple, lemon zest, vanilla
Palate
Buttered pastry, apple puree, sweetcorn
Finish
Creamy, clove, cinnamon
Customer reviews
Discover Deanston
Find out more about our distillery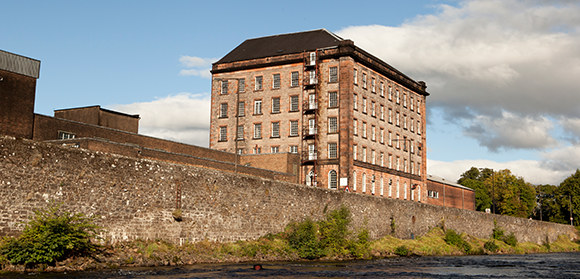 About Us
Some people don't like change. Keeping things just as they are. Comfortable. Good enough. Not us. We see things differently - we see change as opportunity. A chance to kick open the doors, rebel and make whisky that's never dull.
Find out more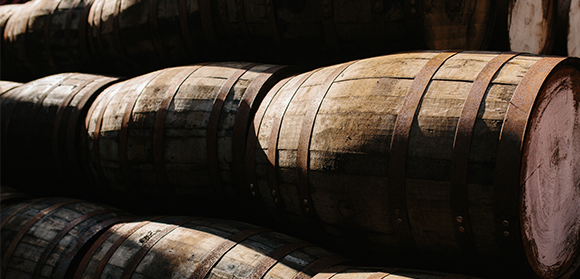 Plan Your Visit
Just a short drive from Glasgow and Edinburgh, Deanston Distillery is just 8 miles north of Stirling. Sitting alongside the mighty River Teith in a transformed cotton mill, Deanston is not your typical distillery.
Plan Your Visit