Deanston Warehouse 4: 2001 Organic Fino Finish
Taken straight from the cask and hand-filled by the team, this Deanston warehouse 4 2001 organic fino finish dram has a lovely nutty and herbal quality with roasted almonds, menthol, and raisins.
Description
Distilled in December 2001 during our week of Organic whisky production, this was originally matured in re-charred American white oak casks. In 2016, we transferred the spirit to an Organic Fino hogshead from Bodegas Robles.
Robles is the leading Sherry producer when it comes to organic viticulture. They don't only have 100% organic production, but are the first Spanish winery to calculate their carbon footprint and commit to reducing their environmental impact every year. A perfect match for us at Deanston!
A really intriguing Deanston whisky is the result of the years maturating in the fino cask. A beautiful copper colour when poured. Sticky toffee pudding on the nose, sweet. In the mouth herbaceous, fennel seeds? and roasted nuts. A finish of salted caramel and spice.
Our hand filled Warehouse 4 whiskies:
These are single cask bottlings, very limited in number, selected by our Master Blender and our visitor team. Once the cask is emptied, unfortunately never to be repeated.
Please note, this whisky is hand filled by our visitor team straight from the cask. As the whisky is not filtered, you might find particles in the liquid, which are entirely natural from the whisky maturation process and the cask, e.g. pieces of charcoal from the charring of the cask.
The whisky is sold as is and no refunds will be given as a result of this process. In addition, we will not be responsible should the whisky be held in customs.
Tasting Notes
Colour
Copper
Nose
Sticky toffee pudding, hazelnut syrup, apricot.
Palate
Dry and spicy, herbaceous, fennel seeds, roasted nuts.
Finish
Mineral, salted caramel and dry spices.
Customer reviews
Discover Deanston
Find out more about our distillery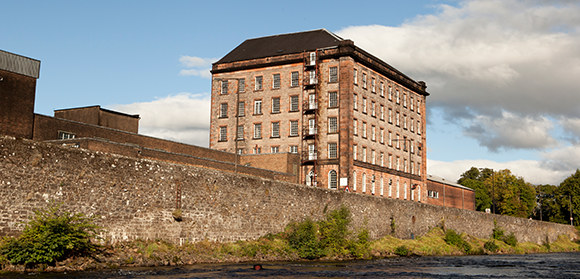 About Us
Some people don't like change. Keeping things just as they are. Comfortable. Good enough. Not us. We see things differently - we see change as opportunity. A chance to kick open the doors, rebel and make whisky that's never dull.
Find out more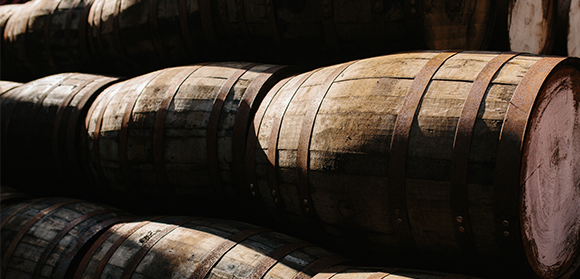 Plan Your Visit
Just a short drive from Glasgow and Edinburgh, Deanston Distillery is just 8 miles north of Stirling. Sitting alongside the mighty River Teith in a transformed cotton mill, Deanston is not your typical distillery.
Plan Your Visit