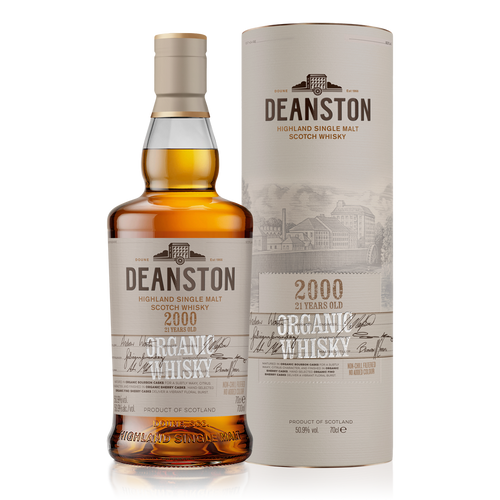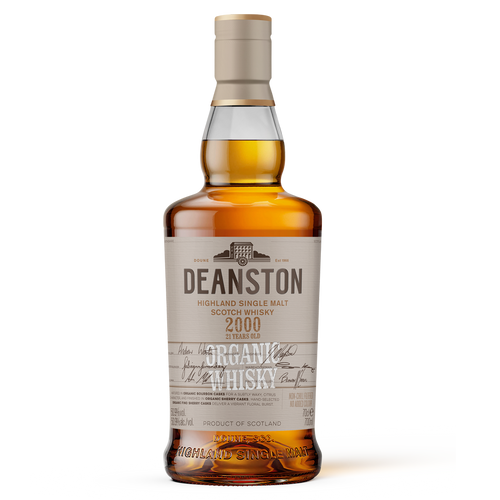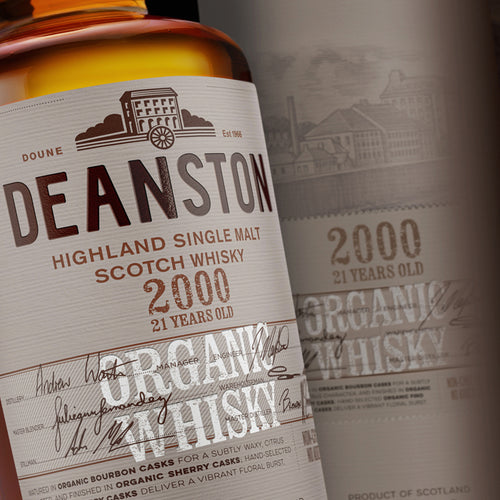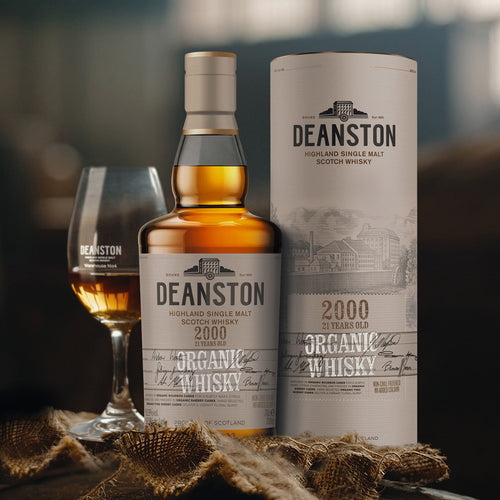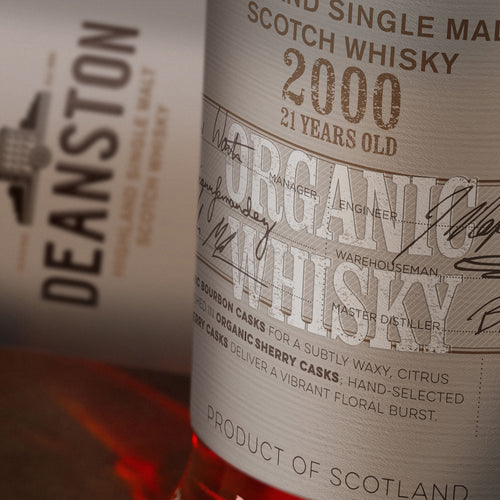 Deanston 2000 Organic Whisky
This organic release is far from your average dram.  Certified organic from start to finish by the Organic Food Federation and bottled at cask strength, this Limited Edition whisky has notes of shortbread, chocolate cherries and a shake of cinnamon.
More Information
Not all whiskies work at cask strength and not many whiskies are certified organic.
Deanston however, is a versatile, uniquely waxy, soft, honeyed single malt that lends itself perfectly to being both cask strength and organic.
Bottling at cask strength intensifies the core characteristics of this dram; Matured in organic bourbon casks that deliver a subtly waxy, citrus character. Finished in Organic sherry casks, with hand-selected organic Fino sherry casks delivering a vibrant floral burst.
This is Limited Edition whisky is non-chillfiltered and natural colour with only 2,784 bottles produced.
Tasting Notes
Colour:
Deep Auburn
Nose:
Vibrant notes of juicy raisins and sweet malt. Aromas of shortbread and strawberry jam
Palate:
Espresso, chocolate cherries and oak infused honey. A subtle spin on our signature waxy character
Finish:
Candied fruit with a shake of cinnamon and chocolate creaminess
Organic Whisky
Deanston Distillery were one of the first to release an Organic Single Malt.
This annual limited edition release is so special due to the small volume created and the lengths we go to that ensures our full process is certified by the Organic Food Federation. This includes:
• Organically grown malt, free of pesticides
• Malt has an organic passport and is processed at an organic maltings before being delivered to Deanston
• We create Organic Deanston every year and before we begin, the production areas at the distillery are fully stripped down, cleaned and certified by the Organic Food Federation ahead of the organic spirit run
Customer reviews
Discover Deanston
Find out more about our distillery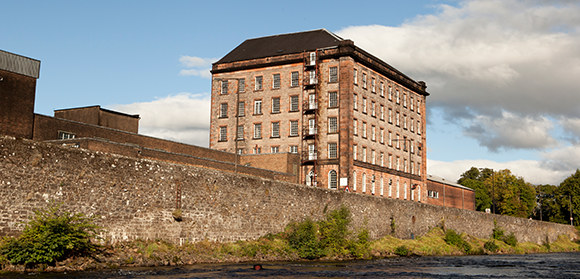 About Us
Some people don't like change. Keeping things just as they are. Comfortable. Good enough. Not us. We see things differently - we see change as opportunity. A chance to kick open the doors, rebel and make whisky that's never dull.
Find out more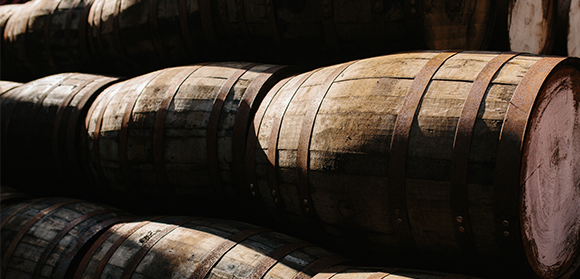 Plan Your Visit
Just a short drive from Glasgow and Edinburgh, Deanston Distillery is just 8 miles north of Stirling. Sitting alongside the mighty River Teith in a transformed cotton mill, Deanston is not your typical distillery.
Plan Your Visit