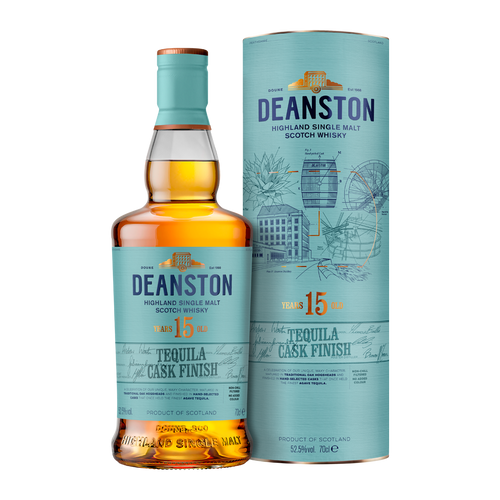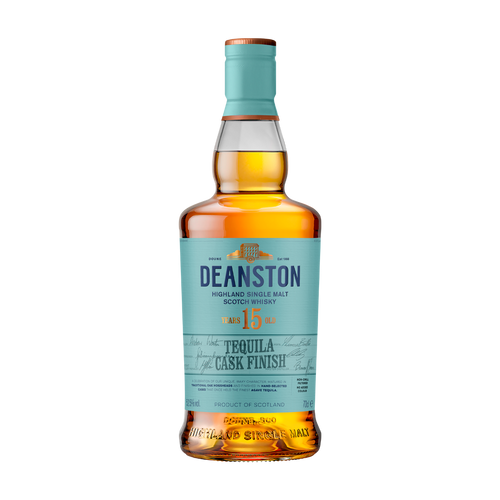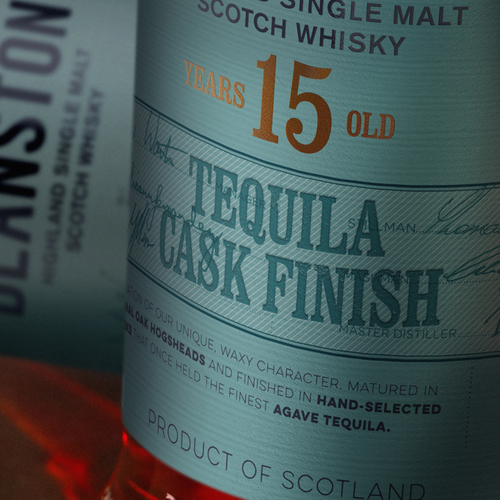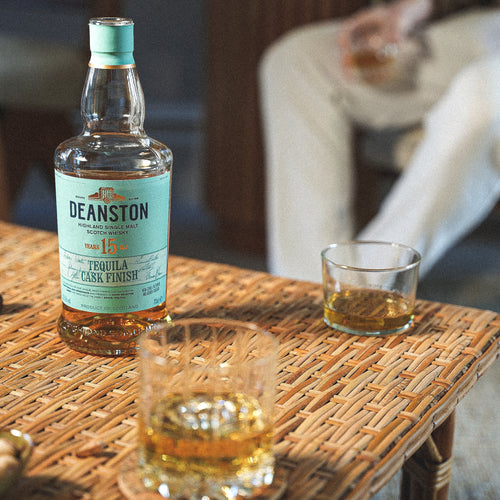 Deanston 15 Year Old Tequila Cask Finish
An experimental, limited-edition releases, this 15-year-old Tequila Cask Finish celebrates spirit with true highland character.  Finished in hand-selected casks that once held Agave Tequila from the Jaliscan Highlands in Mexico, this is a fruity, floral dram with sweet, warming notes. 
Alc 52.5 % vol 
More Information
This limited-edition release was originally matured in traditional Oak hogsheads before being finished in Agave Tequila casks.
The tequila used to create this expression originally held high-quality 100% agave tequila produced from 7-8 year-old Agave tequilana var. Weber (blue agave) grown exclusively in the Altos (Highlands) region of Jalisco. Tequilas from the Highlands, such as this, are known for their more fruity and floral character.
The casks held the same style of tequila for four to five fills, being disgorged both as Reposado (aged for just under one year) and Añejo (aged up to 3 years).
The fruity floral notes delivered from this cask selection complements the citrusy, waxy versatile character of Deanston beautifully.
Tasting Notes
Colour:
Gold
Nose:
Fresh. Notes of ripe pineapple, crème brulee, mixed nuts and light oak.
Palate:
Rich, yet dry on the palate. Bursting with flavours of caramelised agave, toasted almonds, baked apples with custard and warming spice.
Finish:
Long finish with brown spice and sweet, citrus bursts.


Like all our limited-edition Deanston whisky, there is no added colour and non-chillfiltered.
Customer reviews
Discover Deanston
Find out more about our distillery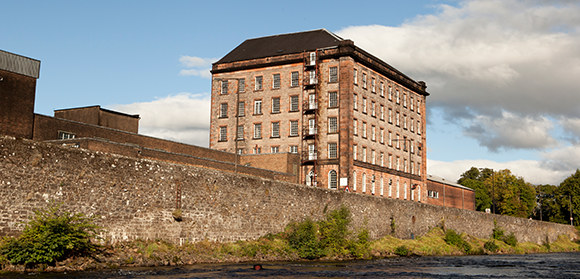 About Us
Some people don't like change. Keeping things just as they are. Comfortable. Good enough. Not us. We see things differently - we see change as opportunity. A chance to kick open the doors, rebel and make whisky that's never dull.
Find out more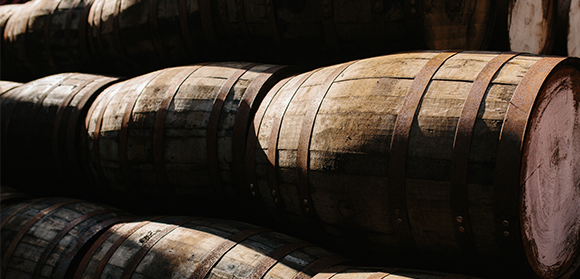 Plan Your Visit
Just a short drive from Glasgow and Edinburgh, Deanston Distillery is just 8 miles north of Stirling. Sitting alongside the mighty River Teith in a transformed cotton mill, Deanston is not your typical distillery.
Plan Your Visit