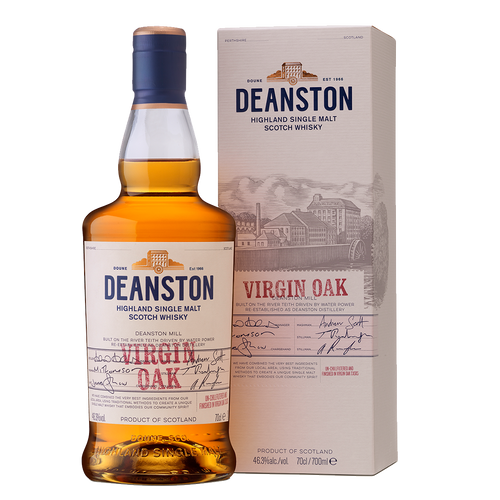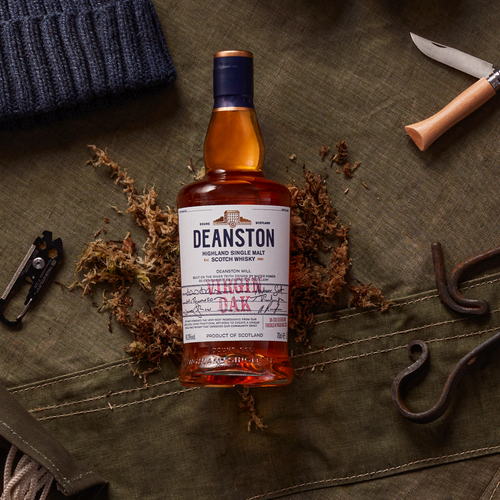 Virgin Oak Whisky
Sweet, zingy and waxy, our award-winning Virgin Oak whisky is a true representation of Deanston's unique character in flavour and style.  With notes of soft honey, brimming with juicy orange, candied oranges and orange oils from the zest, complemented with creamy vanilla, caramel and warm, aromatic spice.
Cask Information
Virgin, American Oak Casks: Not your Average Scotch Whisky Casks
The majority of Scotch Whisky is matured in ex-bourbon casks, casks that have previously been used for maturing American or Bourbon whisky. Fresh white oak casks, or 'Virgin Oak' casks, are mainly used for Whiskey maturation in the USA. This is because the American law (Bourbon Act) stipulates that Whiskey must mature for at least two years in charred new oak containers.
Maturation in fresh white oak casks is not so widespread in the production of Scotch Whisky, as often it can overpower the spirit, but we love it.
Our whisky creation team have selected some of the finest American, virgin oak casks to finish our Deanston spirit in for 9-12 months, choosing finishing over maturation to ensure a perfect balance, without overpowering. This works so well with our Deanston new make spirit, complementing Deanston's zesty citrus character, with rich flavours of soft honey, creamy vanilla and hints of warm spice.
For Virgin Oak, we source our casks from the Kelvin Cooperage, a Glaswegian, family-run cooperage based in Kentucky. The casks are toasted and heavily charred, before being transported across to our home at Deanston, for filling with Deanston new make spirit, and then matured in our unique, vaulted ceiling warehouse.
Non-Chillfiltered and Natural Colour
Bottled at 46.3% ABV - the sweet spot to demonstrate VO's unique character...soft, honeyed with the creamy mouthfeel and waxy texture you only find in a bottle of Deanston.
Non-chill filtered to lock in all that flavour and no added colour for a true representation of our liquid from cask to bottle.
How do you drink it?
The rich, depth of flavour and creamy mouthfeel, means that it stands up well to being enjoyed neat, with a drop of water or over ice. And it also stands up well to being mixed in a cocktail, complementing and enhancing the flavour. Why not try it in a waxy Old Fashioned?
Tasting Notes
Nose
Heady virgin oak, bursting with lemon zest and sweet barley sugar, with delicious notes of apple and nutmeg.
Palate
A delightful sweetness, evoking memories of candied fruits and vanilla toffee, balanced with heather honey.
Finish
A satisfying light spice, with a rewarding burst of honeyed malt and sweet oakiness.
Awards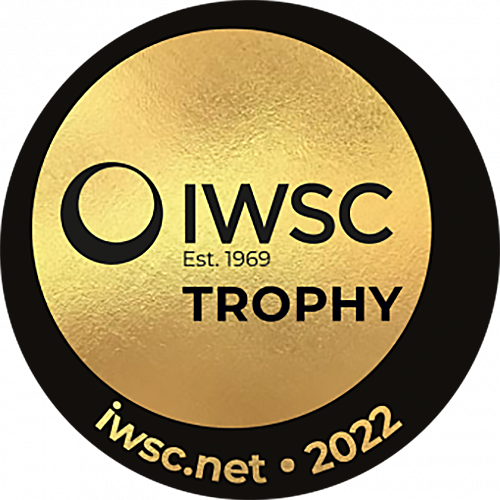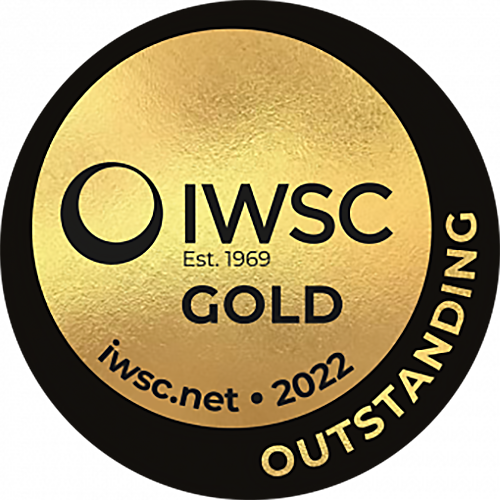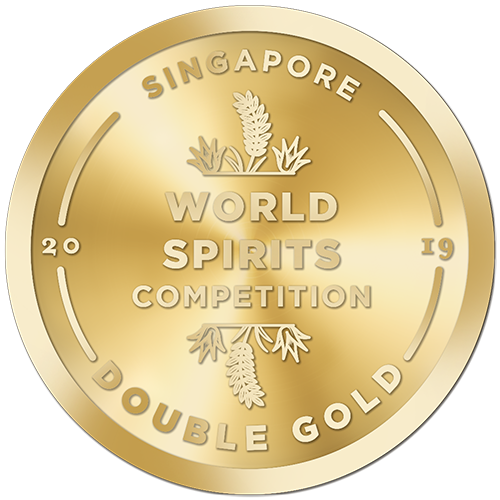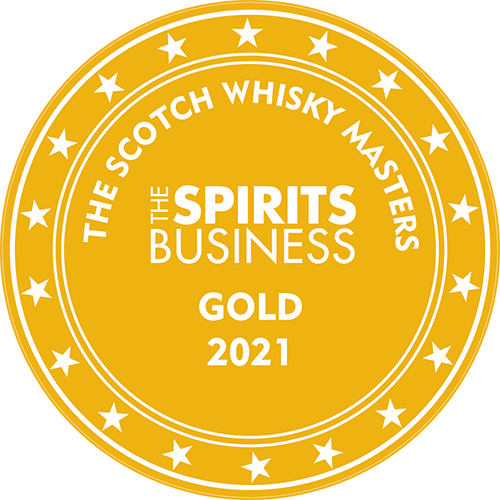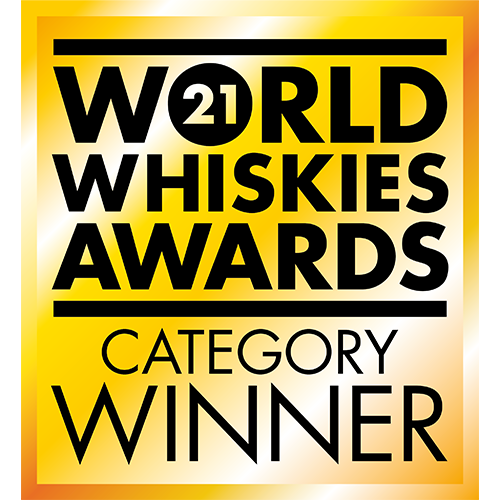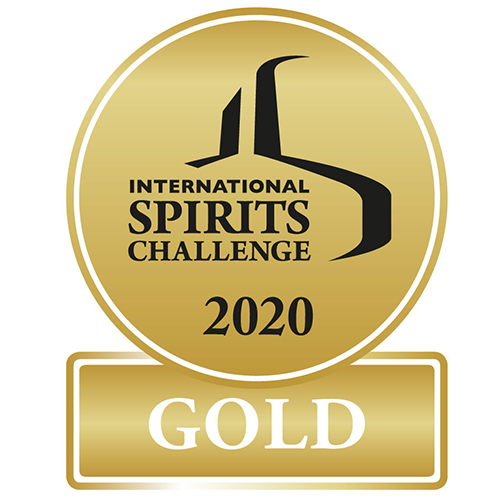 Customer reviews
Discover Deanston
Find out more about our distillery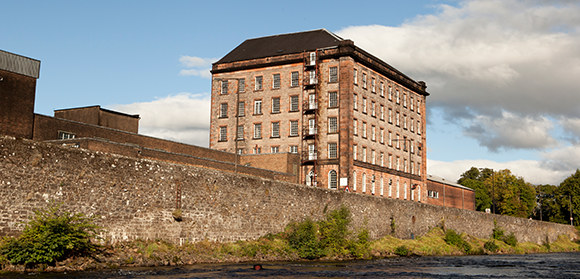 About Us
Some people don't like change. Keeping things just as they are. Comfortable. Good enough. Not us. We see things differently - we see change as opportunity. A chance to kick open the doors, rebel and make whisky that's never dull.
Find out more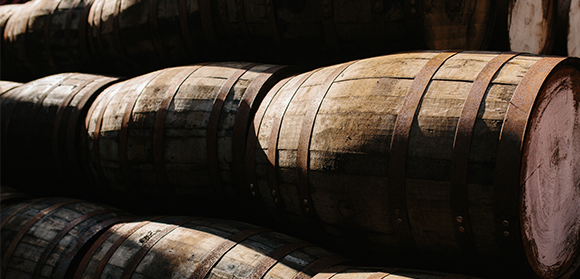 Plan Your Visit
Just a short drive from Glasgow and Edinburgh, Deanston Distillery is just 8 miles north of Stirling. Sitting alongside the mighty River Teith in a transformed cotton mill, Deanston is not your typical distillery.
Plan Your Visit